About Rabbi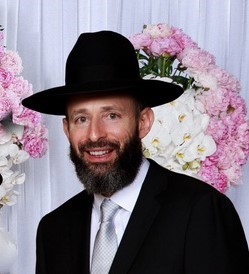 Experienced Mohel for Circumcision (Bris Milah)
Rabbi Boruch Mozes is an experienced certified mohel who has been performing circumcision (Bris Milah) in New York, New Jersey, Pennsylvania, and Connecticut for
18 years
. In addition, he can connect you with a mohel in many communities throughout the United States. He does travel and has performed circumcision in Massachusetts as well as flown to Texas and Canada to perform circumcisions.
Hospital Experience
Rabbi Mozes has also performed circumcision at the prestigious Children's Hospital of Philadelphia and New York Presbyterian/Weill Cornell Medical Center in New York. These circumcisions were performed on children who needed special surgery. The actual surgery was performed by a surgeon and Rabbi Mozes participated in performing the circumcision (Bris Milah) under the surgeon's supervision. After the completion of the surgery, when the children were in recovery, Rabbi Mozes conducted the traditional circumcision ceremony, which include the blessings and naming of the child.
Training
Rabbi Mozes received his training from his father, Rabbi Mordecai Mozes, a world renowned mohel, who has shared with his son, the knowledge and expertise that he himself acquired while performing thousands of circumcisions for over 40 years.
Specialty- Adult Circumcision
Aside from performing traditional circumcision on newborn children, Rabbi Mozes can also perform circumcision on older children and adults.
Family
In addition to being an experienced Mohel, Rabbi Mozes is also a devoted husband and father. He resides in New York with his wife Sara and their adorable children.