Adult Bris Mohel
Rabbi Boruch Mozes is a Mohel for Traditional Jewish adult Bris circumcision ceremonies.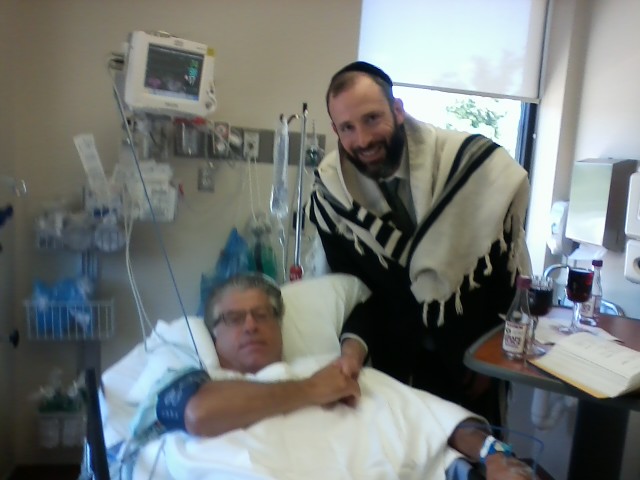 Adult Bris 2016
For his uplifting Thank you letters, please click here: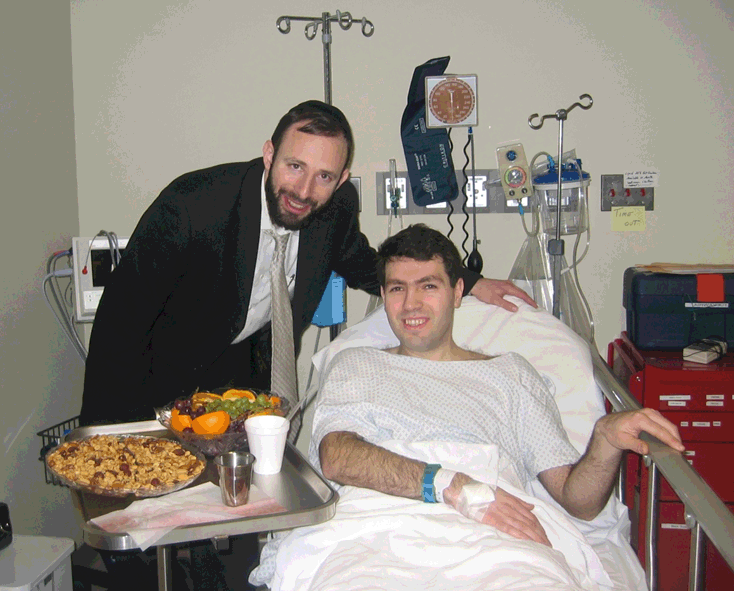 Einstein Center One
Philadelphia Pennsylvania
February 2008
December 8th 2010
Dear Rabbi Mozes.
Thank you so much for coming to Philadelphia and doing my Bris.
Unfortunately, when I was born, my parents were not able to perform this Commandment on the eighth day of my life, due to Anti-Semitism in Communist Russia. At the age of 27, I decided with the help of two individuals, to finally perform a Great Commandment. I really appreciate your participation in being a part of this very important ritual. Two years following the Bris, my life changed dramatically. I become observant and G-D gave me and my wife a beautiful daughter named Elisheva Yaffa. My Bris circumcision was my first step into religious life and you were a big part of it. Once again, Thank You and with G-d's help, may you continue to perform this Great Commandment.
Sincerely,
Shlomo (Steve) Israel Panayev.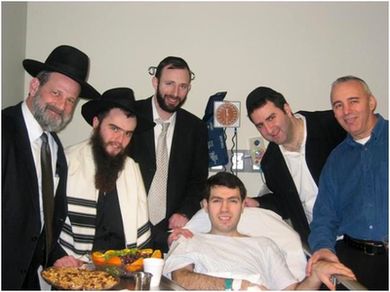 Recovery room: Family & friends join the Mohel Rabbi Boruch Mozes, in celebration of an Adult Bris.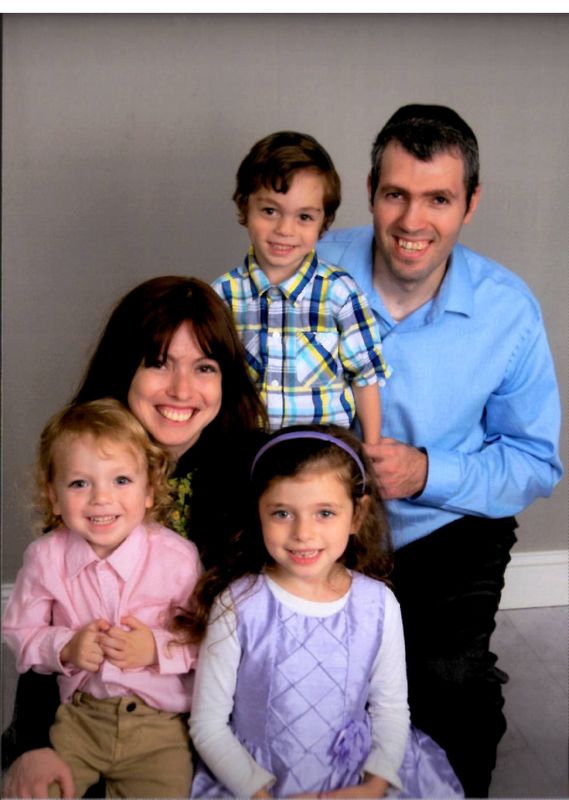 Shlomo Panayev and his family in 2017!
Please click here for the entire heartfelt story of his journey to Observant Judaism.
Adult Bris Testimonial 2015
My Bris was performed according to Halacha (Jewish law), and I healed very quickly.I am very happy that I chose Rabbi Boruch Mozes to perform my Bris Milah.
Yossi Y. - 19 year old adult
Adult Bris Testimonial 2014
Boruch Mozes ensured that my Bris was a kosher and truly fulfilling experience. He could not have been more sensitive or accommodating, working with my schedule and traveling a number of hours to a location convenient for me. He is personable, positive, and followed up with me on a number of occasions. before and after the Bris. I would highly recommend him to anyone for this crucial mitzvah!
Alex P.
Adult Bris Circumcision Hospital Surgical Procedure
An adult surgical Bris procedure may be performed in a hospital. The procedure involves anesthesia, surgical removal of foreskin, cauterization, and stitches. A surgeon leads the procedure and a mohel removes the foreskin. It is important to have the surgeon agree to have the mohel remove the foreskin.
The Bris surgical procedure is followed by a ceremony in the recovery room, celebrating the Bris and presenting him with a Jewish name. Rabbi Mozes has been performing hospital Bris surgical circumcision procedures and ceremonies on children and adults in New York, New Jersey, and Pennsylvania for many years.
Adult Circumcision Surgery
There are various surgical methods that may be employed for performing adult circumcision. The following method may be used for adults and for children. Please see "source" for information about anesthetic and post-operative care.
Dorsal slit circumcision
(Warning: Contains graphic images. Source: www.emedicine.com)
To perform the dorsal slit circumcision, clamp the foreskin at the 12-o'clock position with 2 straight hemostats to limit bleeding. Sharply incise the tissues between the 2 clamps perpendicular to the corona. Make the proximal circumscribing incision. Excise the foreskin at its base (approximately 1 cm proximal to the coronal sulcus) with scissors to produce a cosmetically attractive circumcised penis. The amount of skin left below the coronal sulcus should be no more than 1 cm long to prevent edema, adhesions, and, occasionally, paraphimosis. Ligate superficial veins and obtain hemostasis with electrocautery.
Circumferentially approximate the proximal and distal edges of the foreskin with 4.0-5.0 absorbable sutures (children) or 3.0-4.0 absorbable sutures (adults) in an interrupted fashion. During the circumcision, the use of a thin tapered (noncutting) needle is recommended because it is less traumatic to the tissues and causes less bleeding.
Bacitracin ointment is used to lubricate the suture material (eg, chromic) to facilitate passage of the suture through the delicate skin tissues. This is especially helpful in the pediatric population. Alternatively, mineral oil may be used as a lubricant.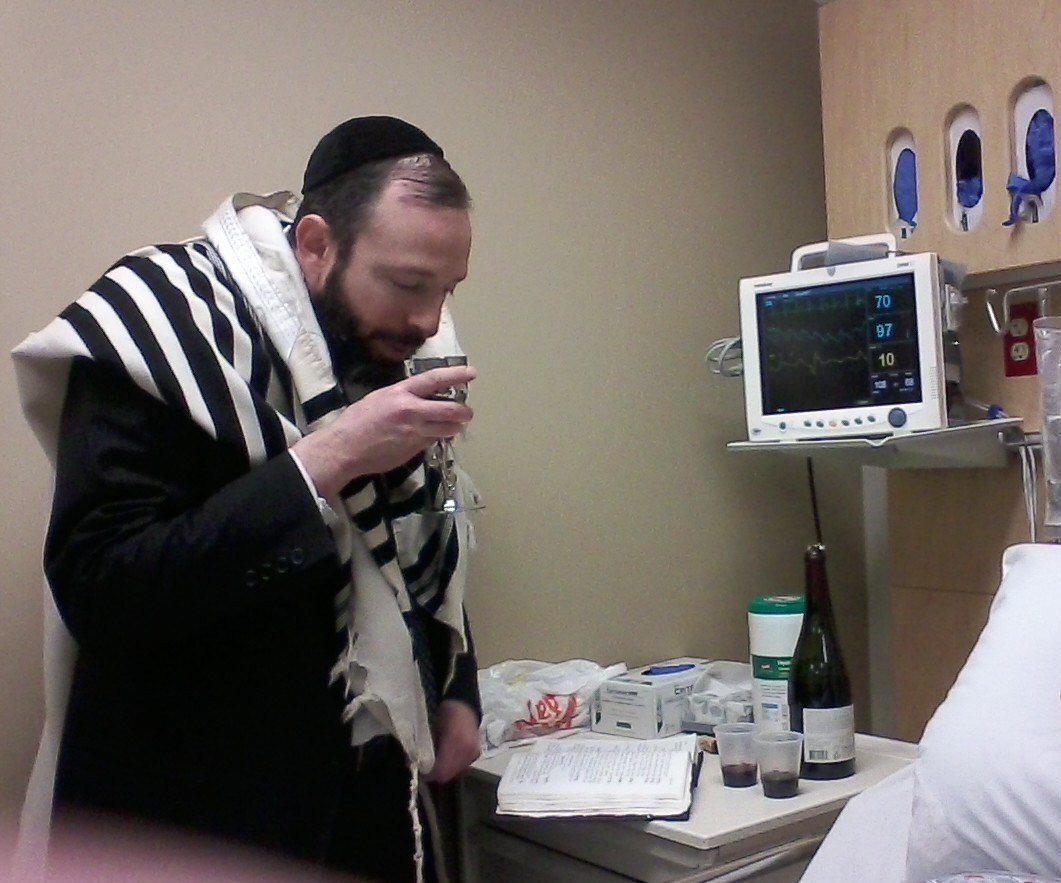 Recovery room-2014: Rabbi Mozes recites the blessings following an adult Bris.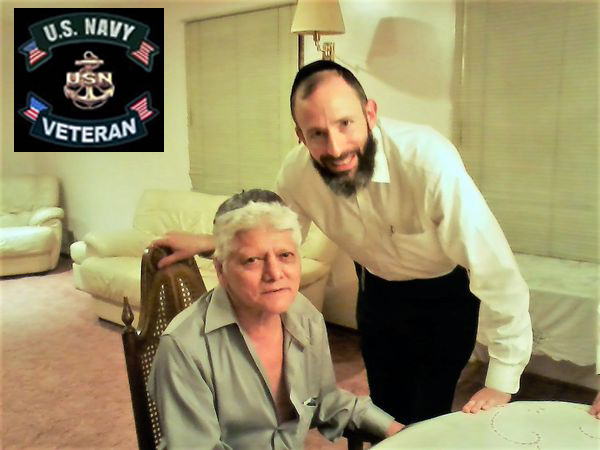 Adult Bris 2017 on 65 year old US Navy Veteran. For his amazing story, please click here:
Disclaimer: Surgery is for professionals only. This information is being provided for informational purposes only. This should not be used or relied upon by anyone including professionals. We do not assume responsibility or liability for the accuracy, truth or relevancy of this information. See Disclaimer...