Hospital Photos
Children's Hospital of Philadelphia
June 2009
These photos were taken in The Children's Hospital of Philadelphia.
On occasion Rabbi Mozes is the mohel for a Bris procedure in a hospital operating room. Generally this is due to the child needing a surgical procedure, in addition to the circumcision. The surgeon performs the surgery and Rabbi Mozes is the mohel who removes the foreskin under the surgeon's guidance
The remainder of the bris ceremony is performed in the recovery room.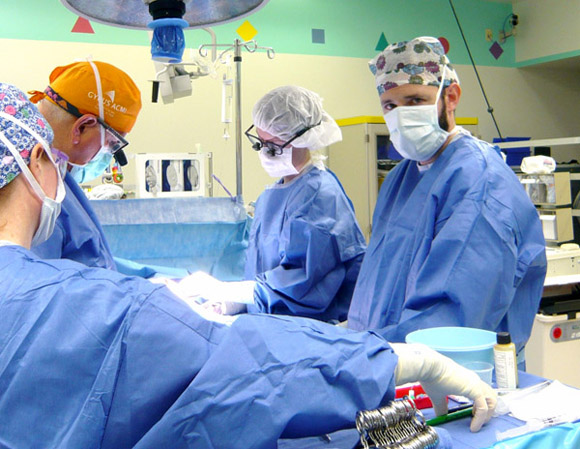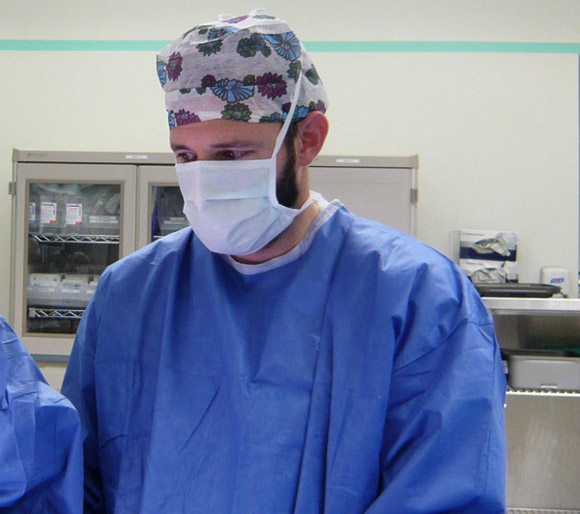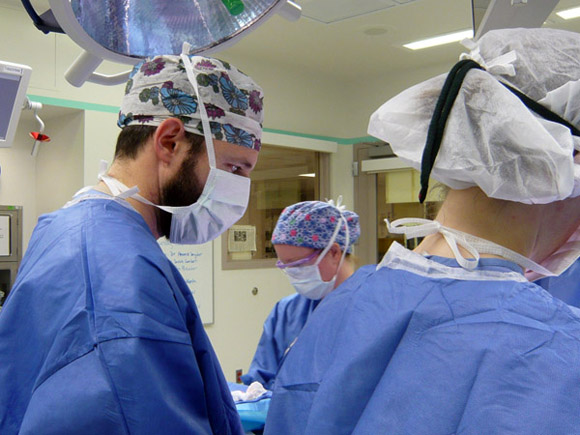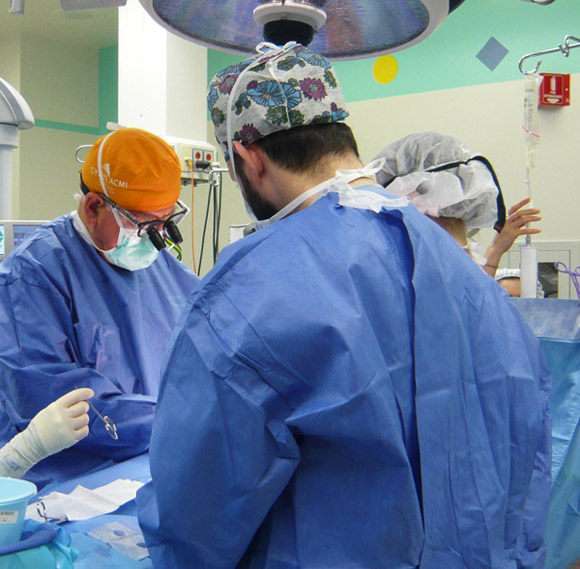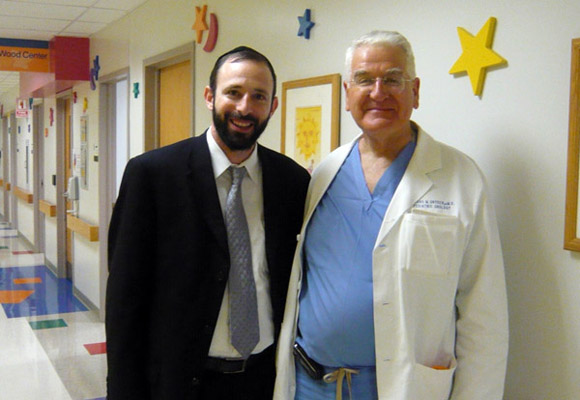 Rabbi Boruch Mozes with Dr. Howard M. Snyder , a world renowned urological surgeon.
Einstein Center One - Philadelphia PA
February 2008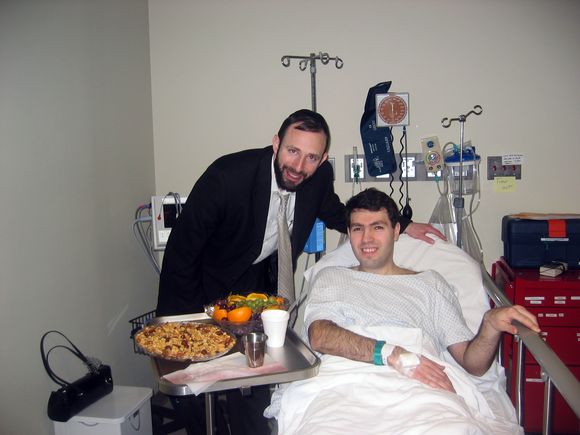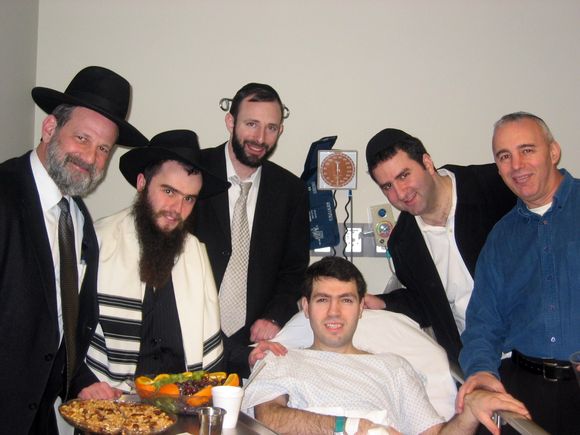 Recovery room: Family & friends join the Mohel, Rabbi Boruch Mozes, in celebration of an Adult Bris.
University Surgery Center - East Brunswick NJ December 2013